Google + was launched, and although many are on the lookout that can run with the same sort of Google Wave ,And thousands of people who are using social network of the great "G". It is too early to say whether it will succeed or not, but the interesting thing is that is here and it is best to try.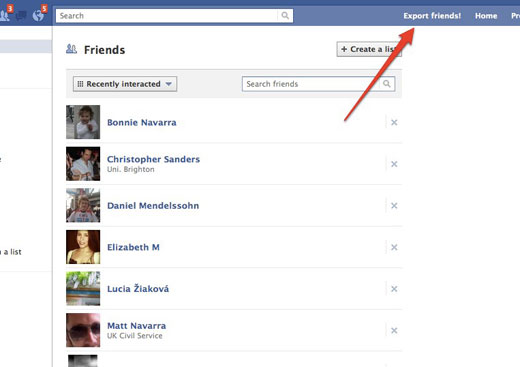 If you were the lucky ones to be invited by Google or some kind soul to the new service will have noticed that only allows you to find friends from Hotmail and Yahoo, so that restricted access to other networks such as Facebook and Twitter.

However, an alternative for those who want to lead and have the same contacts on Facebook and Google +, here is a solution.

The shape of import your Facebook friends to Google + is through an extension we knew for some time called Facebook Friend Exporter with which we will add a new option on Facebook.

After installing the extension, we went to Facebook and visualize "Export Friends" (reference picture above) at the top right, let's start clicking to select the number of friends we want to export.
With this extension we're just adding our Facebook friends as contacts from Gmail, which automatically makes suggestions in the section of Google +, after appearing here simply select the circle and add a new contact.

Note: Invitations are disabled by the large number of people using the service, however, is good to have this tip is for when they become available.