Google has been testing his new black navigation bar for a couple of weeks, but it was not until a couple of hours made available to all visitors to the home page of the company.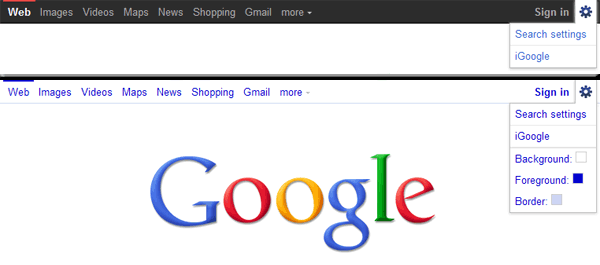 The leaders of the most popular search engine of all time thought it was time to make a few changes and found no other way to attract attention or changing, though it may seem radical, so the appearance of your home page. In his words:
Starting today, you can begin to realize that things are a bit different across Google products. We are working on a project to bring a new experience of Google improved in the coming months and will continue to see further changes to our appearance. Even our home page classic will get a little makeover.
But we are rebellious and do not like the changes to be imposed, but that we as an alternative, we have already discovered how to change the color of the new navigation bar for Google products.

This is a Script created by Akira that adds a new option to customize the Google black bar. The script bears the name Google Light Navbar and is installed as an extension.

To change the color of the new Google toolbar just download Google Light Navbar and save and install Google Chrome as if it were an extension. After the installation, we will have new options in the Google tool (without being registered) in the top right of Google Chrome.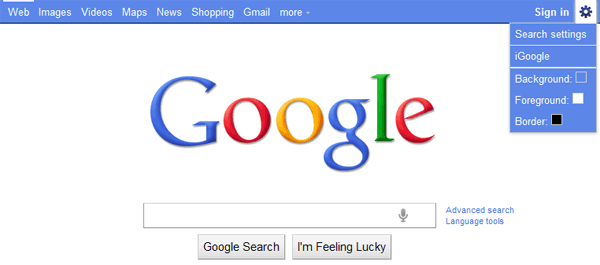 With this script we can change the font color, background and border.

Install: Google Light Navbar